Below you can find great places to buy yarn on sale! If you know a good deal that should be added to the list please contact me!
Darn Good Yarn is an online yarn store dedicated to supporting women's economic empowerment, fair trade practices and principles of environmental sustainability.
Sale ends: Today (November 25th)
Code: Use code HOLIDAY60 at checkout
Shipping: Worldwide
The mission of KnitPicks is to provide the very best yarns at the lowest prices. They do this by manufacturing all the yarn by themselves.
Sale ends: Today (November 25th)
Code: Use code CARTFULL25 at checkout
Shipping: United States, Canada, Australia, and the United Kingdom
Hobbii is a nordic yarn company that develops products in-house so that they can keep great prices.
Sale ends: November 30th
Shipping: Worldwide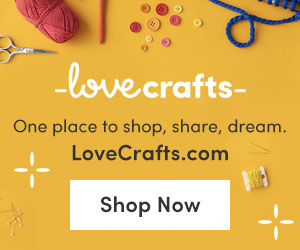 LoveCrafts has an extensive selection of different yarn brands from affordable to more luxurious ones (cheapest acrylic to cashmere fade sets).
Sale ends: Unknown
Shipping: Worldwide
Craftsy is an online resource for all creative makers, where you can find everything you need – from basic instruction to advanced techniques.
Sale ends: Unknown
Shipping: Worldwide